CBCS News
FMHI Executive Director Dr. Mary Armstrong Provides Testimony before the Florida House of Representatives Sub-Committee on Children, Families and Seniors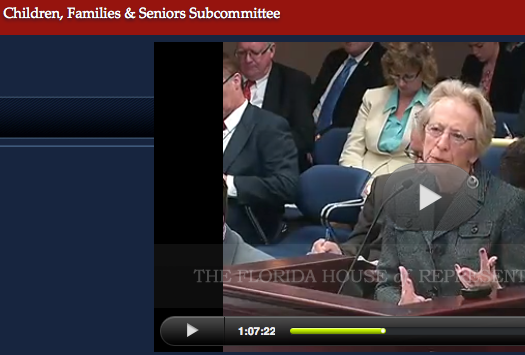 On March 4, 2015, Dr. Mary Armstrong, Executive Director of the Louis de la Parte Florida Mental Health Institute and CFS Associate Professor presented requested testimony before the Florida House of Representatives Sub-Committee on Children, Families and Seniors on the strengths, challenges, and recommendations for Florida's mental health system of care for children.

Dr. Armstrong has over twenty-five years experience in children's behavioral health, public sector managed care, children's health insurance, child welfare services, specializing in state and local government organizational structures, program development and evaluation, policy analysis, and consultation.

The presentation can be viewed here. Dr. Armstrong's presentation is at the 1:01:07 mark.