CBCS News
MHLP Professor to Present in Vienna
MHLP Professor to Present in Vienna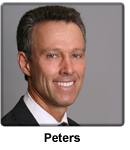 Roger Peters, PhD, has been invited to participate in a Meeting of Experts on "Treatment and Care of People with Drug Use Disorders in Contact with the Criminal Justice System: Alternatives to Conviction or Punishment", to be held in Vienna, Austria in early October, 2016. The meeting is a joint initiative of the United Nations Office on Drugs and Crime (UNODC) and the World Health Organization (WHO), with the objectives/goals as follows:

".... to provide support to Member States in their efforts to implement treatment and care for people affected by drug use disorders who are in contact with the criminal justice system. This initiative explore strategies and options to direct, in appropriate cases, people with drug use disorders who are in contact with the criminal justice system, to the health care system, in line with the international drug control conventions and other relevant legal instruments. It also contributes to implementing resolution 58/5 of the Commission on Narcotic Drugs, entitled "Supporting the collaboration of public health and justice authorities in pursuing alternative measures to conviction and punishment for appropriate drug related offences of a minor nature", which invited UNODC, in consultation with Member States, to provide tools on this topic. The specific purpose of the Meeting of Experts will be to review existing practices on treatment as an alternative to conviction or punishment and to provide inputs to the ongoing process of development of a handbook on the topic."

Dr. Peters will provide a presentation at the UNODC-WHO meeting on the topic of mental health courts and specialized court programs for persons who have co-occurring mental and substance use disorders.