CBCS News
CBCS Students Travel to Florence, Italy
This spring break and summer, College of Behavioral and Community Sciences students will have a chance to step outside their classrooms and into Florence, Italy, with courses taught by Department of Mental Health Law and Policy (MHLP) and the Department of Rehabilitation and Mental Health Counseling (RMHC) faculty.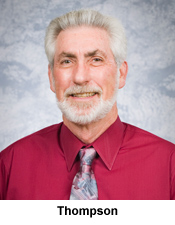 Dr. Larry Thompson of MHLP will be teaching Global Perspectives in Mental Illness and Treatment. While in Florence, Thompson's students will be interviewing persons on the street to gage attitudes toward mental illness. Students will gather information on stigma and the service delivery system abroad.
"We can learn from the Italians regarding their advanced treatment protocols," Thompson says. "Students will have the opportunity to interview several psychologists and psychiatrists and tour Italian treatment facilities."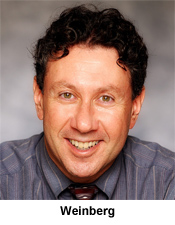 Dr. Rick Weinberg from RMHC will be teaching a course on Intimate Relationships during summer session A that will take place in Florence as well. His course will examine what love is, why people are attracted to each other, and what helps make a romantic relationship successful. Students will learn about research that examines different types of romantic relationships, and will learn how people fall in love and stay in love through various phases of the relationship – all in one of the most romantic cities in the world.
"When I think of Italy, I think of romance," Weinberg says. "Rome. Romeo and Juliet and their balcony in Verona. The artwork. The wine. Venetian gondoliers. The romance!"
Weinberg states that Italy is the perfect place for a course on love, and the ambience will enhance students' experiences.
"There's something about the country that inspires the passions," Weinberg says.
During the summer course, students will be encouraged to talk to Italians they encounter and discuss the topics in class to get a culturally-informed view on love and intimate relationships. Students will also be hearing from Italian relationship experts to learn more about love, Italian-style.
Both study abroad opportunities promise to give students culturally informed perspectives on their topics and help students become better global citizens, as well as offer an unforgettable experience.
Dr. Thompson's Global Perspectives in Mental Illness and Treatment in Italy will take place over spring break.
Dr. Weinberg's Intimate Relationships course will take place during Summer A between May 12 and June 22, 2013. More information can be found here: http://educationabroad.global.usf.edu/index.cfm?FuseAction=programs.ViewProgram&Program_ID=22548