CBCS News
USF Fast 56 - two CBCS Criminology graduates, owners of SecurTest, Inc., are named the second fastest growing bull-owned or bull-led business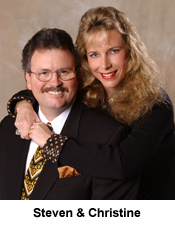 Two College of Behavioral and Community Sciences alumni were honored at the inaugural 2013 Fast 56 Awards, which recognize the fastest growing USF alumni-owned or led businesses around the world.
SecurTest, Inc.,is owned by Steven and Christine Robinson Millwee, who founded the company in 1978 on the day Steven Millwee graduated from USF. Both alumni majored in criminology. Steven Millwee spent nearly five years with the Hillsborough County Sheriff's office, and spent two years in the FBI, which solidified his plans to remain in law enforcement. After encouragement from Hal Vetter, Ph.D., to develop a research project during an internship, Millwee founded Securetest.
SecurTest, Inc., was first headquartered in Tampa, but has since moved to Athens, Georgia. The company began as a consulting firm for law enforcement and attorneys, and later grew into the only patented background screening system called iReveiewNow. iReviewNow has become the accuracy standard for accuracy in hiring and investigations, and has been used by many branches of the United States government, including the military and the Department of Homeland Security.
Due to his success with SecurTest, Inc., and iReviewNow, Steven Millwee is often called as an expert witness in various cases involving backgrounds tests, negligent hiring practices and security, and violence in addition to his involvement with professional organizations. MIllwee served as the president of ASIS International in 2002 – a professional society for security professionals and executives, and has authored two books, two movie screenplays, and more than 330 employment tests. Christine Robinson Millwee serves as the company's Chief Financial Officer, and has provided the company with risk-management and guidance for organic growth.
HRO Today also ranked SecurTest the number one backgrounds screening provider based on the growth of the company independent customer service satisfaction surveys.
Congratulations, Steven and Christine Robinson Millwee!