The School of Aging Studies Faculty Receive Funding from the USF COVID-19 Rapid Response Grant Program
Congratulations to Drs Andel, Small, and Peterson on your funding!
A Pandemic Response Research NetworkTM (PRRN) with nine Research Hubs has been established at USF in the past month. A Rapid Response grant program was announced, giving faculty less than a week to develop and submit proposals for $25,000 in funding. More than 400 researchers were involved in the submission of 128 proposals matched to the key areas of the PRRN Research Hubs. These short-term projects were reviewed and 14 proposals were selected for an initial round of funding. The PRRN and the research hubs (e.g., Behavioral, Socio-emotional, and Educational Wellbeing Hub) are developing interdisciplinary research clusters of faculty interested in collaborative projects and responding to the many funding opportunities related to the COVID-19 pandemic. The following projects involving The School of Aging Studies faculty were funded:
Social Closeness Despite Social Distance: A Study of Strategies to Fight Loneliness During the COVID-19 Pandemic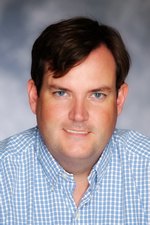 Co-PI: Brent Small along with several colleagues in the College of Arts & Sciences, Department of Psychology
The COVID-19 pandemic has fractured social support systems and the effects of loneliness will likely be magnified during social distancing, especially among those with pre-existing psychological vulnerabilities, such as depression and anxiety. The project will document and analyze the impact of COVID-19 on psychosocial and physical well-being and work to develop new tools and solutions to help vulnerable people maintain social connections while adhering to social distancing guidelines.
The USF Rapid-Risk Assessment and Intervention for COVID-19
Co-PI: Ross Andel & Lindsay Peterson along with several colleagues in USF Health College of Nursing
The human behavioral response during a pandemic illness such as COVID-19 is not well understood, and the abundance of information shared through various channels can reduce the public's ability to identify and adhere to evidence-based guidelines. The project will lead an interdisciplinary study to analyze risk behavior, risk mitigation and chronic disease management and work to deliver tailored messaging to encourage safer behaviors among individuals at risk for infection.