FMHI Project Now Listed as a National Best Practice
FMHI Project Now Listed as a National Best Practice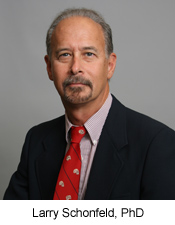 A recent Issue Brief published jointly by the Substance Abuse and Mental Health Services Administration (SAMHSA) and Administration on Aging (AoA) identifies a number of evidence-based practices as models for providing behavioral health services to older Americans. Among these is the Florida BRITE Project (BRief Intervention and Treatment for Elders). This SAMHSA/AoA listing now means that in states that adopt the model, staff from aging services can now implement BRITE and their agency can be reimbursed by the state-level department of aging.

BRITE was developed at Dr. Larry Schonfeld and colleagues at FMHI in partnership with the Florida Department of Children and Families (DCF). BRITE began as a DCF-funded pilot study (2004-2007) in four Florida counties and funded by DCF. Health educators trained in the BRITE protocol screened older adults for risky or problematic use of alcohol, medications, or illicit drugs and provided brief intervention (BI) for those screening positive. Screening and BI often took place in older adults' homes, hospital emergency rooms, primary care practices, retirement communities, at health fairs, or other locations where older adults may be located. Almost 3,500 older adults were screened. Results published in the American Journal of Public Health revealed significant reduction in risky or harmful use of alcohol, medications, and illicit drugs as well as showing decrease in depression scores.

Subsequently, Schonfeld and colleagues from DCF were successful in obtaining a five-year (2006-2011) $14 million grant to Florida from SAMHSA to expand BRITE under the national initiative known as SBIRT (Screening, Brief Intervention, and Referral to Treatment), "a comprehensive, integrated, public health approach to the delivery of early intervention and treatment services for persons with substance use disorders, as well as those who are at risk of developing these disorders." Among the 14 states receiving these SAMHSA grants, Florida's was the only one specific to adults ages 55 and older, a high priority, target population for our state and the only grant that focused on locations other than medical settings. SBIRT screening is brief and quickly assesses severity of substance use and appropriate level of service. Typically in the SAMHSA model, for moderate risk level, the person receives one session of Brief Intervention (BI) of brief advice, education about substance use, and motivational interviewing. Those at higher risk can be offered more structured Brief Treatment (BT), while for those screening at the highest level of severity "Referral to Treatment" (RT) to specialty care is offered. Using several dozen health educators trained by Dr. Robert Hazlett, BRITE expanded from 4 to 18 counties. Result show that BRITE:
Screened over 85,000 Floridians ages 55 and older in over 70 sites including hospitals, doctors' offices, urgent care centers, senior centers, health fairs, and retirement communities.
Provided brief interventions to about 8% of all people demonstrating moderate risk/problems
Provided brief treatment to another 1% with moderate to high risk
Referred about 1% to formal substance abuse treatment programs due to severe problems
Identified significant numbers with problems related to pain medication and tranquilizers
Resulted in significant reductions in: number of days drinking, episodes of heavy or binge drinking, problems with medications, and illicit drug use, for a random sample of 173 followed at six months.
SBIRT screening and brief intervention can now be supported by funding or billing mechanisms through the Older Americans Act Titles III-D, Medicare, Medicaid, Affordable Care Act initiatives, and private insurance. These are important steps in sustainability of BRITE. Dr. Schonfeld and Dr. Hazlett are working with the Florida Department of Elder Affairs to develop a training program for Florida's aging services network. For more information on BRITE, please visit the website: http://BRITE.fmhi.usf.edu